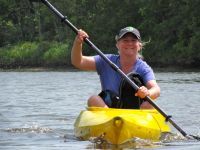 I specialize in Deep Tissue Massage; combining Swedish, Connective Tissue, and Nuero- Muscular (Trigger Point) Therapy. My purpose is to honor your specific goals for the session; bringing the utmost in skill, sensitivity, and muscular knowledge "to the table." Whether you are simply seeking deep relaxation to rise above stress, or needing to resolve pain in your low back, jaw, etc.: I will provide targeted, effective, yet comfortable, pressure. For more information on specific techniques see the "Services" page.
If you have concerns regarding a particular injury or issue you want to address, feel free to call and discuss them with me in advance. I am also happy to coordinate with your medical care providers where appropriate.
History:
I became a Nationally Certified Massage Therapist in 1997, after graduating from the Florida School of Massage. I have studied Paul St. John's Nuero-Muscular Therapy extensively, and I am liscensed to practice in Massachusetts (MA Lic. # 4175).
In June of 2012, Radiant Health Massage and Healing Arts opened a practice in Northampton. I have recently moved to 40 Center Street, and expanded office hours. I also maintain a clientel on Martha's Vineyard, visiting monthly.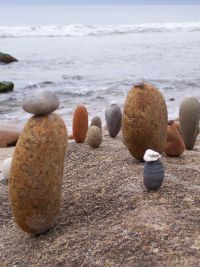 I began practicing with the Strimling Center for Therapuetic Massage, on Martha's Vineyard, in the summer of 1997. In 2004, I helped to establish Radiant Health Massage and Healing Arts on the Vineyard; becoming sole propreitor in 2006.
In 2009, I began traveling back to Western Mass, my former home. Eventually, I married and resettled in Easthampton, MA. In 2012, I completed my Bachelor's Degree from the University of Massachusetts (Public Relations and Climate Change). For several years, I also provided myofascial release (massage) at area chiropractic offices.
I am very excited to welcome you to Radiant Health Massage and Healing Arts, in Northampton. Click "Hours" or "Services" for more information. To book a session, go to Schedulicity.com, or call 508-696-1999.
See the Radiant Health facebook page.